Issue - 01/08/12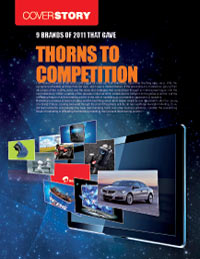 More Categories


Home
>> Thorn >> COVER STORY >> Is India Inc.ready?
500 million Internet users!
Amir Moin | Issue Date - 01/08/12
---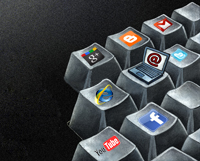 In 1995, Amazon.com went online and primarily sold books. It later expanded into selling more or less everything, but initially the business model conceptualised by Jeff Bezos appeared to hold no substance. Despite going public in 1997, the company did not turn a profit for four years. In 2001, the company posted earnings of 1¢ per share ($5 million) on revenues of $1 billion. The rest as they say is history. In 2006, Amazon's revenues stood at $10.71 billion. By 2010, they had increased to $34.2 billion. Since 1998, Amazon's m-cap has almost increased by 100% from $1.64 billion to $106.04 billion.
In fact, its m-cap has doubled in the last year alone (it hovered around $58.11 billion during Q1 2010). Had Bezos been bogged down by numbers and econometrics, which were not applicable to his model back then, Amazon would have shut down during the dotcom bust. The rise of the world wide web has changed just about everything. To see what has become of Amazon's earliest competitors, consider the cases of Barnes & Nobel, and Borders (America's largest and second largest bookstores respectively).
While the former posted a net loss of $73.9 million on revenues of $7 billion in 2011, the later was forced to liquidate last year when it found no buyers. Way back in 1997 when Amazon.com was nothing more than a 'cool' experiment on the Internet, these book retailers very growing by leaps and bounds. Didn't the guys sitting out at Barnes & Nobel, and Borders realise that change was coming? Probably they did. But the numbers told them a different story.
The numbers told them that they would continue to grow and there was no way Amazon would make a profit. Even if they decided not to believe these numbers, shifting to the online space would require extensive restructuring. When Fox and NBC realised that they couldn't continue to compete head on with YouTube, they came up with Hulu. It's still not as strong as YouTube, but it gives broadcasters a significant competitive advantage. Had the CEOs of these book retail giants decided to mistrust the statistics for once and invested in the new medium, they would still be in business if not bigger than Amazon!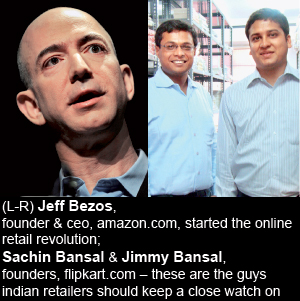 Marketers in India are (hopefully) well aware of these monumental failures. The reason why they need to look at them more closely than ever, learn something from them and act immediately is the fact that the Internet saga in India today stands at a similar point where it stood in the US a decade back (or for that matter any part of the world where Internet is now available to a majority of the population). Many years ago, when India had less than 50 million mobile subscribers, the target of 200 million looked like a pipe dream. And yet, we are going to cross 1 billion soon – despite policy paralysis. Expect something similar with the Internet when India could actually have more than 500 million active Internet users.
India may not get a Walmart revolution; but an e-Mart revolution is inevitable. It's not as if we've assumed this growth based on the rise in mobile subscribers. That would be stupid. The 500 million mark is based on real research done by real market research groups. In fact, search engine giant Google has predicted that India will have 300 million active Internet users by 2014. Despite just 100 million Internet subscribers, India is still the third largest Internet market in the world. According to data compiled by comScore, 75% of these Internet users are under the age of 45.
Just imagine, 100 million represents only 8-10% of the Indian population but it's an entire nation when you consider the sheer volume. "As far as India's Internet population is concerned, I see it as a huge nation which is getting bigger by each passing day," says Jonathan Mildenhall, VP of Global Advertising Strategy and Creative Excellence, Coca Cola to us. This raises some questions. How will industries, markets and consumer behavior change? Are marketers and brands ready for this?
For some companies these are just question, but for most, these are scary questions. Why scary? Because any form of communication which has anything to do with the Internet is vague. Why vague? Because ever since the birth of the MNC – which has millions of customers globally, marketers had become comfortable with traditional media. It propagated one way communication (which means no communication at all). The customer care division was largely outsourced. If you had a problem, it took way longer time to voice out your issue. After trying once, customers would gulp down the problem. Companies continued minting money all in the name of best prices and innovation.
You were bombarded with advertising left, right and center – on the road, inside metro rails. Anything that could move or act as a display became an advertising medium. All you could do was stare and take in as much as you could. But with the advent of social networks, blogging platforms and mobile, consumers can not only interact with the brand, but with any element that makes up the brand's ecosystem.
The justifications given for the reluctance behind investing in social media includes everything from "There's no ROI and metrics are unreliable" to "it's just a passing trend and we're doing good without it". But the real reason is that the idea of interacting with consumers on a real time basis and these consumers then interacting amongst themselves gives marketers a feeling of unfamiliarity.

Social gravity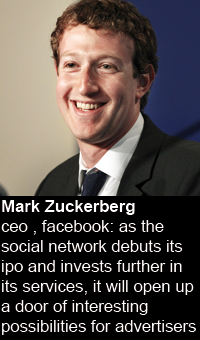 The basic difference which characterises the rise of the Internet as a marketing medium is the increasing inability of push marketing to generate the kind of results it earlier did. Push marketing has always been about targeting customers. So you come up with a new product or service (backed by innovation and loaded with new features), figure out the people who might buy it, invest millions of dollars in creating a marketing campaign (with your favourite one way funnel approach i.e. traditional media), and then go all out on the customer.
But the rise of social media has created something called social gravity. It's a place where people virtually meet and interact with each other. It can be in the form of a Facebook or LinkedIn group, or for that matter even a blog. Now you, as a marketer, have two clear choices – either keep doing what you're doing right now or since you know that a social gravity does exists, why not become the center of it. By doing so, you'll be able to create orbits (engagement platforms) which will pull customers who will pull in more people along with them. The advantage of creating social gravity is that it generates value for the consumer which goes well beyond the standard product or service.
A lot of people look at Apple's App Store and Google Play as a brilliant strategy to make a lot of money. But a very few realise that these are orbits which the two technology giants have created within their ecosystems. It brings back Apple and Android users again and again to a platform where they have an opportunity to preview, download and give feedback. RIM on the other hand has been failing because the BlackBerry App World is not at all engaging.
The company has not been able to entice the developer community to develop apps to as significant a level as Apple and Android have. When your product revolves around engagement, then you better strengthen your engagement platforms. The good news is that leveraging social gravity shouldn't be a problem because the basic data for creating orbits – identity and relationship – is already available with social networks. All you have to do now is figure out the right engagement platform which would vary from brand to brand. At times, a successful social gravity strategy might require a number of layers on an engagement platform to come together. But in some cases, even the CEO monitoring tweets and updates and responding accordingly have done much more than a billion dollar CSR campaign would. If you were wondering which CEO on earth would do that, then here's one who does it all the time.
John Pepper, the CEO of Boloco (a Boston based burrito chain) has probably set a benchmark and proved that social media doesn't need to be as vague as marketers make it look. Pepper regularly monitors social feeds which carry the name of his restaurant. Is that difficult? If typing in the name of your brand into a Twitter or Facebook search bar is difficult, then of course monitoring social feeds is difficult. During his regular drill, Pepper came across a tweet from a lady sitting at one of Boloco's restaurant at Boston Commons complaining that the music at the outlet was too loud. Pepper immediately called up the branch manager asking him to fix the issue.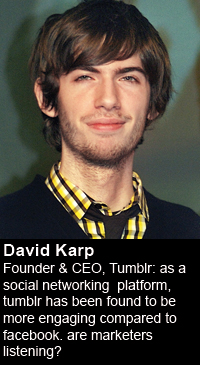 Once done, the store manager went up to this customer and confirmed whether the music was now comfortable. What happened after this is what experts call the 'domino effect'. The customer who was annoyed a few minutes back tweeted about the great customer service at Boloco. A lot of her followers retweeted her tweet. She then wrote and entire blog post on the incident. The case got published in a New York Times best selling book. And now I've just shared it here. If you happen to be in Boston, chances are that you'll drop into this restaurant simply out of curiosity even if you're not fond of burritos – of course, that's assuming you even remember this part of the story.
Now imagine the kind of marketing budget it would need for people here in India to know what Boloco is in the first place. As far as commonsense goes, it'd be a lot more than the monetary value of the time Pepper spent in monitoring tweets and responding to them. Some might argue that this kind of a CEO involvement would only be possible if one runs a small business. And in fact, it is.
When you happen to be heading a huge MNC, it would be foolish to personally involve yourself in something like this. But then you can hire someone to do it. Get one more CMO (not a Chief Marketing Office but a Chief Monitoring Officer) in place whose job would be to do what Pepper does at Boloco. As for the expenses incurred on his department, those can be paid from the millions of dollars saved through earned media. Jean-Yves Naouri, COO, Publicis Groupe, subtly sums up this phenomenon when he says, "The rise of digital media has not only made a lot of consumers accessible to the brands but has also made marketing efforts more transparent."

When in India, act Indian
When the West started using the term 'glocalisation' as a strategy to adapt to local conditions in foreign markets while retaining the basic essence of their business, it was an indication that if you had to succeed outside your home turf, the products and services had to be tailor made as per the needs and requirements of the consumers out there. If that really is the case, then social media is no different.
The engagement platforms developed for Indian consumers should actually engage them and that is only possible when you reach out to them where they spend the most time online, which now brings us to mobile. While desktops still account for the majority of Internet usage in the country, mobile is catching up fast. According to web analysis firm StatCounter, Internet usage on mobile devices (excluding tablets) in India has grown from just 18.8% in 2011 to 42.25% in 2012.
Moreover, more than 10 million smartphones were shipped to India in 2011, according to data compiled by CyberMedia Research. In a recent report, Forrester Research reveals that, "Mobile ads will overtake social ads and email marketing already this year" and will hit $8.2 billion by 2016. When you want to leverage mobile as a platform, you need to understand how it changes your value proposition.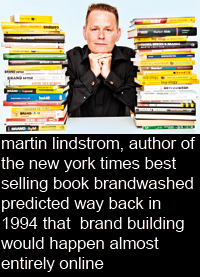 As per statistics churned out by Google servers, 95% of smartphone users have searched for local information, 61% called a business after searching, 59% visited a person and 90% of these acted within 24 hours. This indicates that one-third of all web searches have local intent. Volkswagen for instance uses this trend to provide templates that let individual SBUs create mobile sites enabling customers to search inventory, review financing options and directly contact local dealers. In an interaction with T2C, Daman Soni, VP, Percept Knorigin points out that marketers are increasingly realising that online is a good model for them. "With B2B companies, we have seen tremendous success. We have seen companies, which sell boring stuff like office printers and power backs ups, who have created a whole organisation on the back of digital ads that we are doing for them due to the ROI that they are getting," says Soni.
As history holds – from telephone to televisions – businesses have always resisted change. The resistance is not because of individual judgments but because the growth of a large number of companies depends on many other factors than just sound strategy. Many CEOs are reluctant to invest in social media because returns from such initiatives will take a little more time than usual. And stock markets are not very kind to those who can't deliver consistently quarter after quarter.
As such, during the lag time between implementing social strategies and seeing real results come in, the CEO will come across as a poor performer. This has several implications. He might not get the compensation he deserves next year, might be fired and worst, will find no takers after that. But that's a problem which is predominant in the US. In India, most listed companies are not brands, and the ones that are have considerable financial muscle to invest. For MNCs which have an SBU (which is not listed) here, there's just no excuse to shy away from the Internet. Even Jayant Murty, Director – Strategy, Media & Integrated Marketing, Asia-Pacific Region, Intel Corp. believes that "it is really important for marketers to engage with their existing and potential customer on a daily basis and in a manner which is most convenient to them if they really want to build brands in an era of multiple degrees of freedom." All it requires is an intent. It would be a lot better to experiment than to sit back and later regret because the digital revolution is here to stay.
---