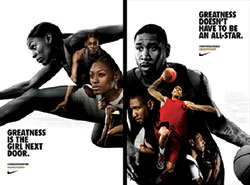 THE FUTURE
As a consequence, the whole environment is changing. A marketer needs to look beyond his marketing campaigns and promotions and focus more on the very tech-savvy consumer and his overall experience vis-à-vis the brand. Be it the online visit experience, the in-store shopping experience, the purchase experience and even the post-purchase experience, he needs to understand the big data, its analysis, interpret the results wisely and make the required changes to help improve these experiences.
As marketers, you need to find out who are the social influencers, and try to make them your 'digital brand ambassadors'. As a vigilant marketer, you also have to keep track of conversations
to the developments in technology, today's marketers have a huge amount of data detailing the digital lives of their customers, giving them extraordinary power. They can now run sharply focused campaigns, reach their target audience much more accurately, respond to disgruntled customers with greater speed, get deep and accurate insights into the purchase patterns of their customers.
Everybody wants to do good, but then, not everybody can. If you combine your business profits with purpose, you don't just win a lot of goodwill from your customers, but you also help them satisfy that latent need within them of giving back something to the society, which is very fulfilling and satisfying. Soon, no one would care about the S&P 500 list or the Fortune 500 list; but they would demand a Helping the Unfortunate 500 list, for the latter would be a list of companies who would be making a difference to the planet and not just their balance sheets. So go ahead, use technology to understand your market better, add a purpose to your marketing campaign, unleash your creativity and delight your audience like never before, and give him more than the conventional dose of marketing. Give him a dream and a hope of a better world!